Cloud Services
Is the Cloud safe?
That's the first thing we hear when it comes to the cloud. Most people don't know they already use the cloud. Did you know everything from Facebook to e-mail and even credit card transactions use the cloud? Just like those other things you use every day, no one can guarantee you're completely safe, but that's no reason to avoid the cloud, you are already using it every day!
Cloud Advantages

Your data syncs at all times and is backed up automatically, at no additional cost. You can use PC's, Macs, I-Pads, Tablets or Phones and they will all share the same data and e-mail. You never have to purchase new versions or software upgrades.
Cloud Security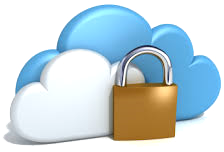 As we mentioned, no one can guarantee you complete safety, but we can lock you down tightly and drastically reduce the chances of you being the target. We integrate multiple layers of security to help you every step of the way, so you won't have to worry.
---
Find Help Near Me
Call us at (610) 262-1695.
Certified Mac Technician
Microsoft Certified Small Business Specialist
We service and repair computers in Allentown, Bethlehem, Whitehall, Emmaus, Macungie, New Tripoli, New Ringgold, Tamaqua, Pottsville, Hazleton, and The Lehigh Valley.
Emergency Computer Service
Cloud Service Center offers prompt computer repair or service for your PC or Mac. We offer remote access, drop off, phone and on-site support. Our full time staff is here to help you when you need it. After hour appointments are available upon request.
---
Copyright © 2017 by Cloud Service Center. All rights reserved.